This is your chance to hear from the main prospective candidates for New Cross Ward ahead of the vote on May 6th. The Hatcham Society is holding an online hustings on the 22nd April at 7.30pm over Zoom.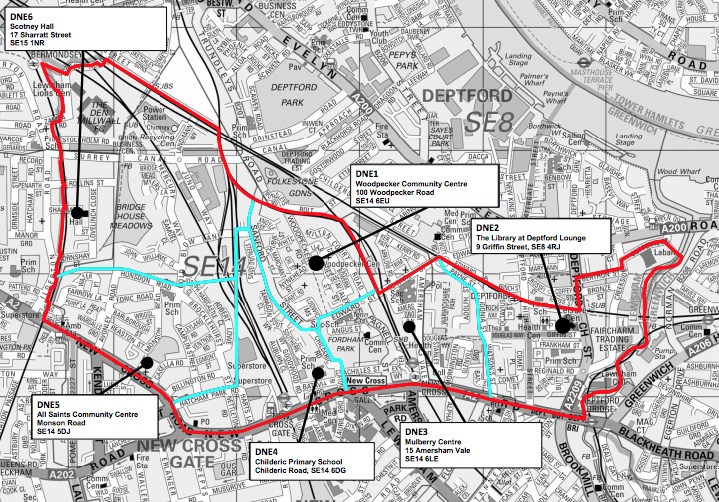 Please register below to receive the Zoom link on the morning of the 22nd April (Thursday). The hustings will start with 5 minute speeches from each candidate about what changes they would like to see in Hatcham and the wider New Cross ward. Your questions, which have been sent in through the form below, will then be put to each candidate and there will be time for audience questions after this.
The following candidates (in alphabetical order) are looking to take over Cllr Joe Dromey's (Labour) seat at the Town Hall after he stepped down earlier in the year. Please note, the full council elections are set to take place next year.
Andrea Carey – Lewisham Greens
Bunmi Wajero – Lewisham Liberal Democrats (TBC)
Chris Wilford – Lewisham Conservatives
Samantha Latouche – Labour Party
Please note, this husting is for local residents to hear from candidates, so please do not attend if your intention is just to attack a candidate due to their Party.