The Conservation area is defined as the area to the west of New Cross Gate station and ends on Avonley Road to the north and includes some homes to the west of New Cross Road.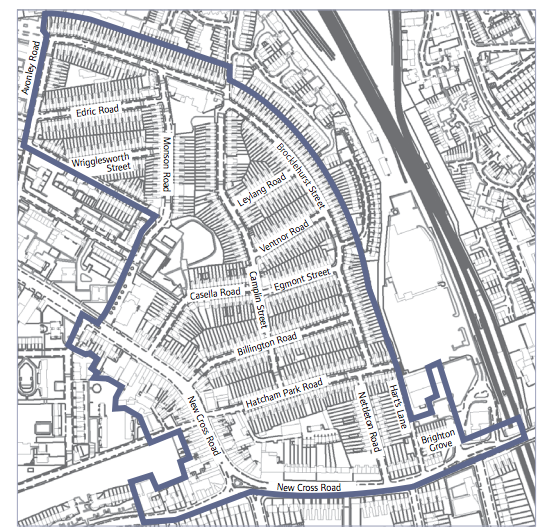 Permitted developments in conservation areas are restricted by what is known as an Article 4 Direction, as set out by Lewisham council. The Direction applying to the Hatcham Conservation Area can be seen here (Lewisham council website). This document lists alterations to buildings that are prohibited or for which planning permission is required.
Please note, the Hatcham conservation society does not decide what is or what isn't allowed in the area – that's down to the council.