The importance of green spaces came into sharp focus during 'lockdown'. They were places where we could stretch our legs, find a respite from our housemates and enjoy some nature. Yes, 'nature' usually consists of watching a fat squirrel sidestepping a pigeon in Zone 2 but it's better than nothing.
Hatcham has very few green spaces and by far the biggest is Eckington Gardens. It's no Telegraph Hill park when it comes to panoramic views of London, but it's still very much loved and we don't have to climb a 90-degree hill to access it.
The park features a fenced-off area for dogs, a play area, a basketball court and is a welcoming place for families and children. But there is a large grassy area which always seems to be underused despite there being nothing wrong with it. The barren raised concrete platform, reportedly once a paddling pool for kids, is calling out to be turned into something else.
Eckington Gardens was born from destruction. A WWII bomb saw the former homes there considered "derelict" and the area was rebuilt into a park in 1974.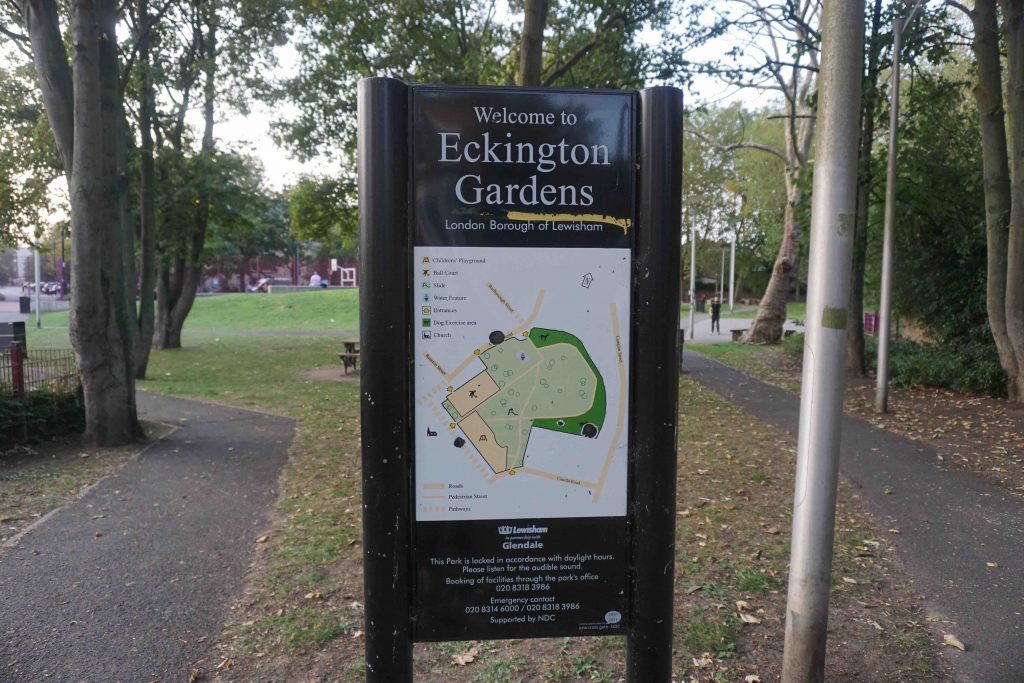 For the past few years, Shereener Browne has been the dutiful and hardworking chairwoman of the Friends of Eckington Gardens. The resident-led group of volunteers meets regularly (outside of Covid..) to plant bulbs, spruce bushes, and clear rubbish. Without them, the park wouldn't look half as decent as it does today.
Not only do they put their time into pruning but they are always finding ways to improve the park by putting in funding bids. Their previous work has seen tables installed for picnics in the summer.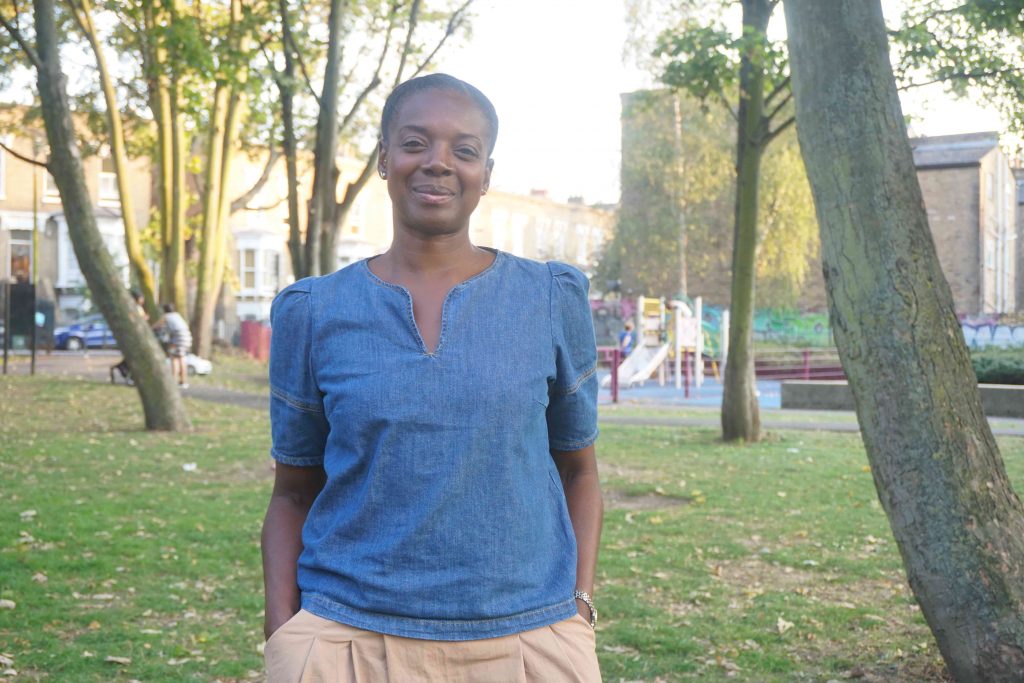 Shareener, who is not only a lawyer but an actor and the founder of the groundbreaking theatre group Orisun Productions, is on the lookout for new volunteers to join the Friends of Eckington Gardens.
They've also come into some funding recently and are calling on residents to decide how the money should be spent. To find out more and to have a voice on the park's future, join the Friend's volunteer Facebook group here or email the friends at contact@eckingtongardens.org