by Hatcham resident Mark Dyer
New Cross and Deptford have had many music venues over the years, some endure but some like the Goldsmiths Tavern have gone – it is now the New Cross House pub.
The Post 1970s punk rock scene, the early 1980s punk and the anarcho-punk scene were strongly represented in South East London, especially in Nettleton Road in Hatcham.
Test Department were formed in 1981 from a group of people living at 8 Nettleton Road.
They broke new ground with their 'metal bashing' industrial sound, using scrap metal for percussion. Their support for the Miners' Strike is documented in their 1984 LP, 'Shoulder to Shoulder', recorded with the South Wales Striking Miners Choir.

Other Nettleton Road notables; Colin Jerwood, lead singer with anarcho-punk band Conflict was born there.
Mitch 'Jail Bait' Flacko of Hagar The Womb lived there.
Sharon 'Mouse' Beaumont of Psychic TV lived there.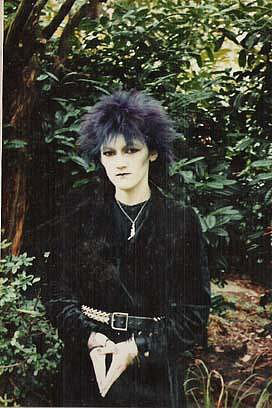 If you don't use the pubs and venues, you lose them …. or the developers just move in with a bucket load of cash…

The topic of London's disappearing pubs and smaller music venues is well documented and they are still going under. The aforementioned Goldsmith's Tavern in the 1980's hosted alternative cabaret nights as well as gigs, and the Goldsmith's Student Union put on various bands of the era.

The Dew Drop was situated at 72 Clifton Rise, and next door to what is now Deptford Green School. In the early 1990s, this was a pub for punk rockers, squatters, bikers, Jamaican gents playing cards, and summertime fallout into Fordham
Park. The Dew Drop is also quoted in Wonk Unit's song Lewisham … "p###d out of our heads down the Dew Drop Inn…", it is now flats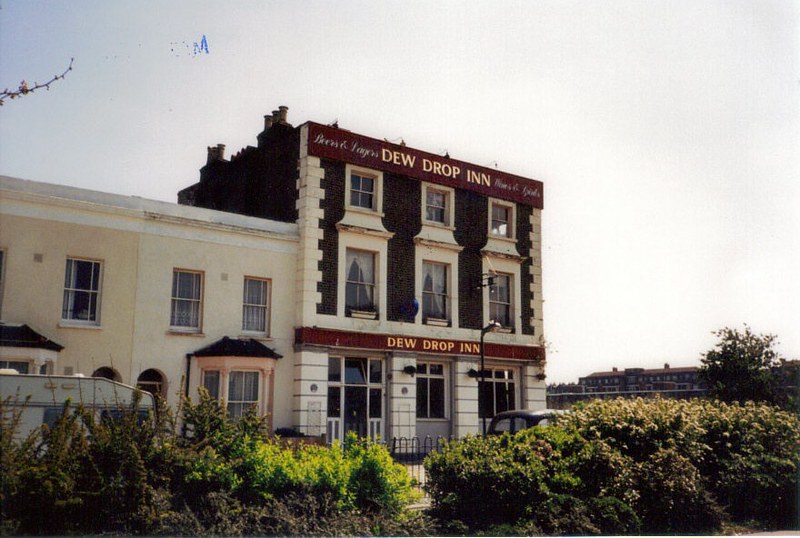 The Montague Arms was, (technically still is as it hasn't been demolished yet), at 289, Queens Road (New Cross / Peckham border), closed in 2018, an eclectic mix of ownership, bands and club nights. Bands include Gang of Four, Band of Holy Joy (formed in New Cross in 1984), Sludgefeast, and Gnarwolves who played the last ever gig hosted at the Montague. An infamous NME pop summit convened there in 1989, with Mark E Smith (The Fall), Nick Cave, and Shane MacGowan (The Pogues), great merriment ensued apparently. The reason for closure in 2018 is unclear and the site has remained closed and looks doomed for demolition unless someone can rescue it.

There aren't many venues left in New Cross, and knowing some of the promoters it is an effort to put a gig on in the first place, advanced ticket sales can be the indicator whether a gig will be viable or cancelled. So support your local venues, and other watering holes, some have already gone, been redeveloped into flats, or re-invented as gastro pubs more
interested in providing a posh meal than a cultural experience.
The following venues familiar to me are important in supporting smaller bands, and are terrific in promoting a very active music scene in London, and outside of Camden.

New Cross Inn
An inn has been on this site for 400 years and puts on gigs up to seven nights a week. All genres from Hip Hop through rockabilly to punk, bands from all over the world. Prior to and post the annual Blackpool Rebellion punk rock festival many bands pass through on their way to Blackpool or on their way home, e.g. Bad Cop Bad Cop, DOA, MDC, Choking
Susan from USA, and well-known homegrown punk bands such as Peter and the Test Tube Babies, Maid of Ace, Ramonas, Discharge, and Wonk Unit. Downstairs is Stocks Bar to escape the mayhem upstairs.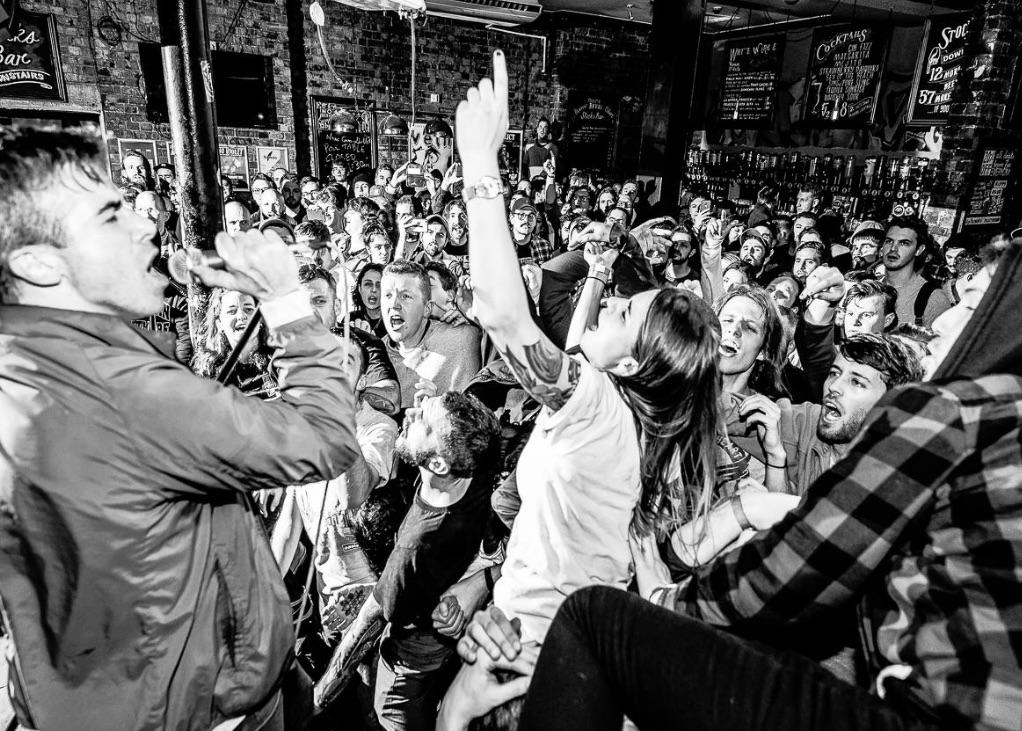 The Venue
Originally a cinema, and then concert venue for acts, including Oasis, Suede, Pulp and Radiohead. In the early 1990s Sub Pop Records from Seattle, WA. whose roster included Nirvana back then, made it to New Cross, with their record company tour headlined by the Dwarves, support from Reverend Horton Heat and Supersuckers. South London's finest at the time was Carter the Unstoppable Sex Machine who played here twice in 1991, pre-dating their seminal ode to the area, 'The Only Living Boy In New Cross' released in April 1992 and reaching the lofty heights of #7 in the UK Singles Chart. Nowadays it is a popular student night club venue, with numerous tribute acts performing, like the Antarctic
Monkeys and Faux Fighters.
The Birds Nest
Just a short walk up the New Cross Road in Deptford, Squeeze and Dire Straits 'squeezed' into this great venue back in the day. As well as busker nights many punk and rock bands play there including the Restarts, Pizzatramp, and Yur Mum. All gigs are free so everyone is encouraged to drink, and buy the band's merchandise to make the events viable.
Sources:
http://transpont.blogspot.com/2007/01/nettleton-road-nexus.html
http://transpont.blogspot.com/search/label/Ambulance%20Station
https://en.wikipedia.org/wiki/Anarcho-punk
http://www.analternativegathering.info/
https://www.closedpubs.co.uk/london/se14_newcross_dewdropinn.html
https://wonk-unit.bandcamp.com/track/lewisham
https://en.wikipedia.org/wiki/The_Montague_Arms
https://thequietus.com/articles/09277-mark-e-smith-nick-cave-shane-macgowan-nme-interview?fbclid=IwAR0M4iJIVXtSXAALijvjya_HVIHgojx2bcf9__LBLfIICOUCl2M40fDCWvM
https://www.facebook.com/thebirdsnestpub
https://www.facebook.com/newcrossinnlondon
https://www.newcrossinn.com/
https://www.facebook.com/groups/GirlsWannaRock
https://www.facebook.com/events/2455176844719226/ – Girls Wanna Rock @ Amersham Arms
http://www.analternativegathering.info/
https://en.wikipedia.org/wiki/New_Cross
https://www.southlondonclub.co.uk/blog/a-brief-history-of-the-venue-in-new-cross